Dental Crowns and Bridges at 7 Pearls Dental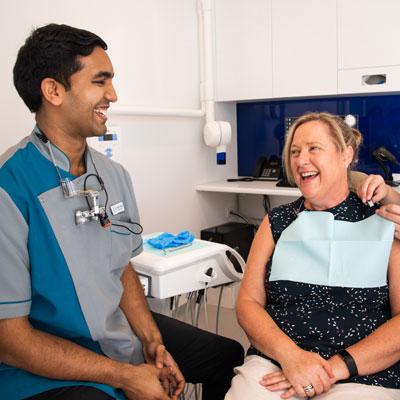 Custom Restorative Dentistry in Wickham
Restoring your smile to a healthy, stable state is essential when it comes to your everyday needs. From eating a balanced meal to feeling confident when you're speaking in front of a room, the effects of broken or missing teeth reach far beyond their physical impact on your mouth.
Fortunately, at 7 Pearls Dental, we're able to craft expertly designed porcelain crowns and bridges to help fill in the damage or flaws caused by accidents and decay. Each of our custom restorations blends in with your overall smile for an aesthetic approach to restorative dentistry.
Protective Crowns ("Caps")
Crowns offer conservative and comprehensive protection for teeth that cannot be filled. In situations where a larger area of the tooth has broken off, or a sizeable filling needs to be replaced, a crown protects the enamel by covering the tooth rather than being put inside of it. Otherwise, the tooth would continue to break apart after regular use. We also recommend placing crowns on teeth that have been treated with a root canal.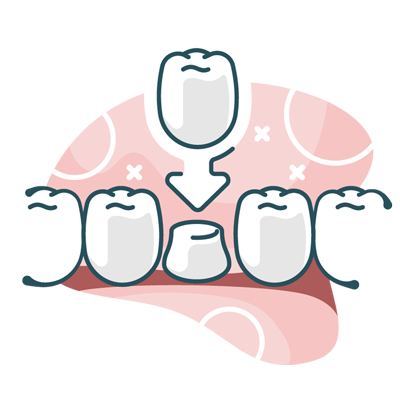 Get a New Crown in Just One Visit
We're passionate about providing personalised dental treatment to every patient. One of the ways we do that is by using the new, state-of-the-art CEREC Primemill machine. With this technology, we can create customised, natural-looking, long-lasting crowns on the same day. These high-quality restorations are skillfully crafted on-site for your convenience.
Your new crowns can be placed straight away, so you won't have to wear a bulky temporary restoration. Another fantastic benefit is you don't need a referral. Contact our practice today to book an appointment!
Multi-Tooth Dental Bridges
Bridges are sets of crowns joined together to fill in space where a tooth has been removed or fell out. Each end of the bridge has a functional crown that rests on top of a supporting tooth or dental implant. The crowns suspended between them are fully functional, but they rest just above the gums with no pressure applied to the jaw in that space.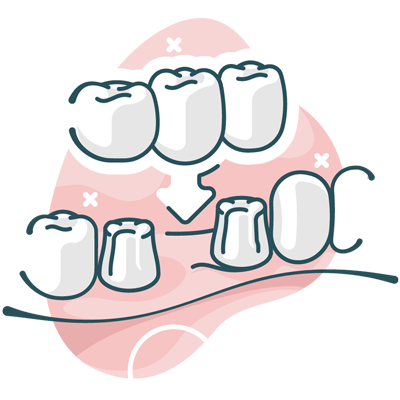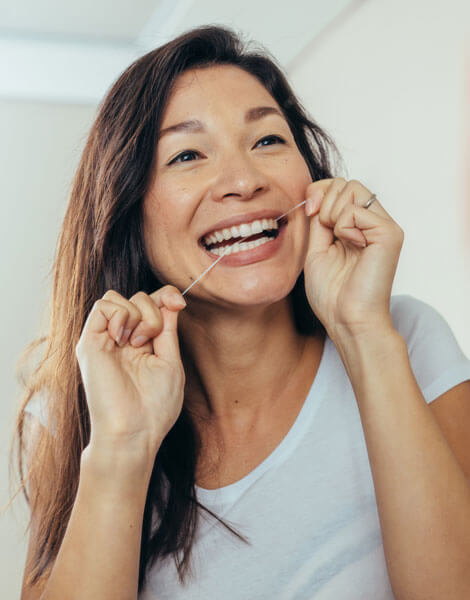 Caring for Bridges and Crowns
Although porcelain doesn't decay as tooth structure can, plaque and acids are able to slip under the edges of restorations, damaging the underlying tooth. To prevent this process from happening, you'll need to carefully brush and floss around all crowns and bridges each day.
Brush your new crown or bridge similar to how you would your other teeth, angling the bristles slightly towards the gums. When flossing, take care to wrap the floss snugly against the sides of each supporting tooth, moving the strand up and down just under your gum tissue. When done properly, flossing should never pull a crown or bridge off of your tooth. If you're still hesitant, consider investing in a water flosser instead.
You may also want to consider wearing a protective night guard while you sleep, to prevent any unwanted wear or chipping to your porcelain. If you would like to have a night guard made, please contact our dental practice to schedule an appointment.
Schedule Your Exam Today
Are you ready to smile with greater confidence? Enjoy healthier, fuller, whiter teeth. Request your new patient consultation today!
* Any surgical or invasive procedure carries risks. Before proceeding, you should seek a second opinion from an appropriately qualified health practitioner.

Dental Crowns & Bridges Wickham, Newcastle, Hamilton East, Newcastle West NSW | (02) 4077 3821