Teeth Braces in Wickham
Do you want straighter teeth? We don't blame you! At 7 Pearls Dental, we believe that our patients deserve a beautiful smile, and we want to help you achieve exactly that.
We're proud to offer a variety of teeth braces for our patients. To find out which option may be best for you, simply book a visit with our practice.
Types of Braces
Traditional Metal Braces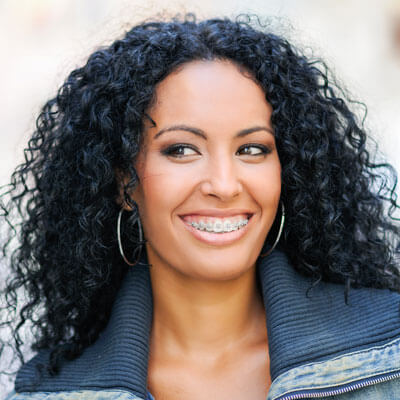 Traditional metal braces use metal wires attached to brackets cemented onto your teeth to shift them into their proper position. If you have severely misaligned teeth, crowding or large spaces between teeth, this option may be ideal for you.
Care plans range depending on the specific needs of each patient. Typically, a course of care may be anywhere from 6 months to 2 years.
Every few weeks, you'll visit our practice to replace the wire and have your braces tightened. This will continue until the end of your care plan when your teeth are in proper position.
Ceramic Braces
Ceramic braces are another form of teeth braces in Wickham that are similar to traditional metal braces, however the brackets are tooth-coloured or clear, helping them to blend into the teeth. This makes them less noticeable.
Ceramic braces are typically slightly more expensive than traditional metal braces.
Clear Aligners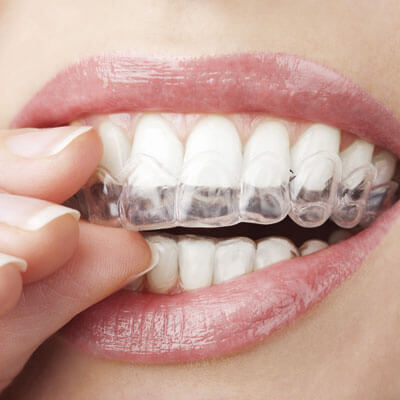 Clear aligners are becoming increasingly popular-and for good reason! Clear aligners are different from traditional braces as no metal wires are necessary. These aligners steadily shift your teeth over the course of 6-24 months depending on the length of your treatment plan. The best part? No one will be able to tell you're wearing braces. Clear aligners are completely removable for eating, though you should wear them no less than 22 hours a day for optimal results.
Both teens and adults make great candidates for this type of orthodontic care.
Clear aligners are beneficial in cases where minor correction is required. To find out if you're a candidate for clear aligners, contact our practice for a consultation.
Discover Your Options
We'd love to learn more about your oral health goals. If you're interested in braces for your teeth, consider booking an appointment with us to learn more about your options.
We look forward to welcoming you to our Wickham practice.

Anti-Wrinkle Injections Wickham, Newcastle, Hamilton East, Newcastle West NSW | (02) 4077 3821