Restorative Dentistry Wickham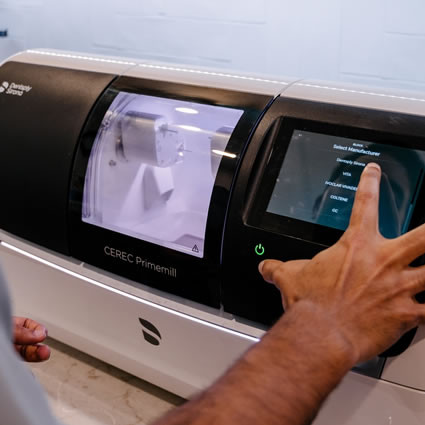 At 7 Pearls Dental, we welcome people of all ages to our family-friendly practice. We've gathered the best state-of-the-art solutions available to make sure that you can benefit from the latest technology and techniques. If your smile has been damaged or doesn't quite look like you want it to, know that we have the options to help you reach your goals.
You may not even feel certain as to what it is you would like to have done. We're here to evaluate you and discuss what you would like to achieve. Then, we'll talk about all the possible services that can help you get there. You'll be able to choose how you'd like to proceed and the time frame that feels right for you. Below, you can read more about restorative dentistry.
Do you have a tooth that needs a measure of protection? A dental crown goes over a tooth that has compromised structure due to reasons such as trauma, prolonged wear or having a root canal treatment. Others may have concerns about missing one tooth or multiple teeth. A dental bridge can be a cost-effective way to fill the gap. It involves a row of crowns that are attached. The crowns on the end are affixed to the teeth that neighbour the open space, with crowns then suspended into the area where teeth are missing.
If you want to replace a tooth and have it appear and function just like your natural pearly whites, this is your solution. A dental implant is a revolutionary tooth replacement that looks seamless and works just like a tooth should. Once your dental implant has been surgically placed in the jawbone and healed, you can have a crown, bridge or denture attached to it depending on what your needs are.
If you are missing multiple teeth or all of your teeth, our comfortable, custom-created dentures can help you smile again. The advantages of dentures include that they fit you snugly, are maintained easily and don't cost as much as other tooth replacement options. You can have them created in full, partial or implant-supported forms. We'll discuss what is most appropriate for you and which materials would work best for your situation.
Get Started Today
Let's get you smiling again. Contact 7 Pearls Dental today to schedule your appointment! We have payment plans available and accept health funds.
CONTACT US
* Any surgical or invasive procedure carries risks. Before proceeding, you should seek a second opinion from an appropriately qualified health practitioner.

Restorative Dentistry Wickham, Newcastle, Hamilton East, Newcastle West NSW | (02) 4077 3821