Checkup and Cleans at 7 Pearls Dental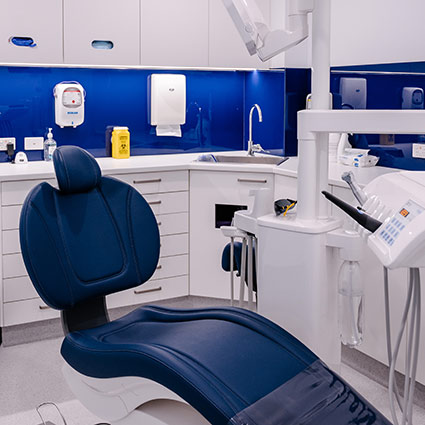 It's often said prevention is better than cure. 7 Pearls Dental agrees, particularly when it comes to each patient's smile. The reason we recommend patients come in for a 6-month checkup is to ensure their teeth are in good condition, and if there are any changes or concerns. If there are, we can address those sooner rather than later.
Better to Address Issues When They're Small
Consider this: if someone's teeth are in okay condition, but they only come in once a year, they may not realise that perhaps they cracked a tooth. A crack can lead to the tooth being lost or the patient needing a root canal. The good news is that by coming in every six months, we can ensure we're keeping on top of everything with preventative care. If we find something during your 6-month checkup, we can address it when it's less complex and costly.
What to Expect
During the checkup, the dentist does the following:
Checks every tooth and the health of it.
Inspects any fillings or restorations present in the mouth to make sure they're still intact. If it looks like they're starting to wear, we would monitor them or consider replacing them down the road.
Assesses the gum health and makes sure there are no signs of any gum disease.
Ensures you're flossing and brushing properly. If you're not, you could be at risk of developing gum disease or losing teeth.
Performs an intraoral exam to look for signs of oral cancer (will look at the cheeks, tongue, underneath the tongue, floor of the mouth, palate, and anything that doesn't look right).
Provides a scale and clean.
Putting Anxious Patients at Ease
If you experience dental anxiety, you're not alone. We help ensure that patients are comfortable at every visit. Our practice features ceiling-mounted TVs, so you can watch your favourite show on Netflix or YouTube. Noise cancellation headphones and stress balls are also available.
You can also elect to have treatment under
intravenous (IV) sedation
. We can also do oral sedation (prescription based only) through medication. You would take this an hour before your dental treatment.
Helping Kids Enjoy Optimal Oral Health
Once your child develops teeth, it's good to bring in for the first checkup. The purpose of their initial paediatric dentistry visit is to familiarise themselves with our practice environment and our team. Kids can get a ride up and down on the chair and watch a program during their visit.
We are pleased to accept the Child Dental Benefits Schedule, which covers all routine dental services including checkup, cleans, extractions and more.
Book an Appointment
Contact us today to schedule an appointment!
* Any surgical or invasive procedure carries risks. Before proceeding, you should seek a second opinion from an appropriately qualified health practitioner.

Checkup and Cleans Wickham, Newcastle, Hamilton East, Newcastle West NSW | (02) 4077 3821