SureSmile at 7 Pearls Dental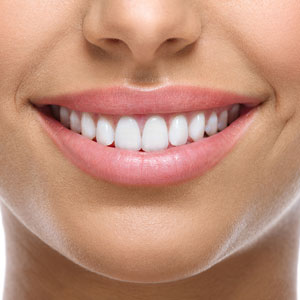 If having crooked or gapped teeth is leaving you feeling too self-conscious to smile, snap a selfie or laugh around others, we can help you beam confidently with SureSmile! Very similar to Invisalign®, this discreet and effective orthodontic system uses a series of clear and comfortable aligners to gradually straighten your teeth.
Unlike unattractive and conspicuous metal braces used in traditional orthodontic treatment, SureSmile aligners are custom-moulded to the shape of your bite to align and move your teeth into their proper position.
How Does It Work?
SureSmile utilises 3D state-of-the-art-technology to take a scan of your teeth and mouth. Thanks to the 3D planning software we can identify the exact areas that require the most pressure to give you a picture-perfect smile. During the fabrication process, a set of customised aligners will be crafted that perfectly match the fit and function of your mouth.
You will need to wear each set of aligners as they gradually move your teeth into the proper position. They work like traditional braces by applying pressure to your bite to straighten your teeth. However, unlike conventional metal wire braces, SureSmile aligners are virtually invisible.
Similar to the Invisalign system, you must wear your SureSmile aligners for at least 20 hours a day to get the maximum benefit from the treatment.
You'll likely need to wear each aligner for up to two weeks at a time before advancing to the next set. That's because each aligner is created to straighten your teeth at each subsequent stage of your treatment and manage the movement of your teeth as straightening progresses.
The total treatment time using the SureSmile technology will depend on your unique case and treatment usually takes from three months to up to two years.
What Are the Major Benefits of SureSmile?
Unlike those metal "train track" braces that were commonly used in the past, these aligners fit seamlessly onto your teeth. Most people won't know you're wearing them unless you tell them.
While you can't remove fixed metal braces, you can remove SureSmile aligners so you can enjoy your favourite foods without having to worry about breaking a bracket.
As every SureSmile aligner is tailor-made to the exact dimensions of your mouth and teeth, they are considered to be the most comfortable aligner system available today. With SureSmile's treatment, you won't have to worry about brackets or wires injuring your mouth. With these aligners, you'll barely notice they're there at all!
One of the drawbacks of wearing traditional braces is that food can often get stuck between the wires and your gums throughout the day, making it a challenge to keep your teeth clean. Because you can remove SureSmile aligners, you can easily brush and floss your teeth.
With SureSmile aligners you will get a complimentary cleaning kit so you can keep your aligners in tip-top condition.
Here's how the process would work:
Step 1: Free initial consult via Zoom.
Step 2: In-person visit to take a series of scans and photographs which will allow us to analyse your suitability and results. Once analysed, we can create a personalised treatment plan and discuss the costs and time involved.
Step 3: Virtual follow up appointment via Zoom to confirm your treatment plan, payment schedule and answer any remaining questions before we go ahead and order your aligners.
Step 4: In-person visit to fit your clear aligners once they're ready.
Step 5: Depending on your individual case, more visits and aligners may be required so we'll book you in for virtual or in-person follow up appointments as needed.


Frequently Asked Questions
How long will it take to get my first of aligners?
The turnaround time is half that of Invisalign so about three weeks from the approval of the treatment plan.
The cost really varies from person to person and depends upon how long your treatment is likely to take. To provide you with an accurate quote we really need to see you first to determine how long you're treatment will be, and then we can happily provide you with the complete quote on cost.
How should I care for my aligners?
Clean the trays twice a day, remove the aligners when eating and drinking, keep your aligners in a protective case when not wearing them and soak the trays in the provided cleaning solution at least once a week.
Book an Appointment
Achieve that beautifully aligned smile that you've always wanted. Contact us today to schedule a consultation to find out if SureSmile is right for you!
* Any surgical or invasive procedure carries risks. Before proceeding, you should seek a second opinion from an appropriately qualified health practitioner.

SureSmile Wickham, Newcastle NSW | | (02) 4077 3821