7 Pearls Dental Loves Anxious Patients
Conquering Dental Phobia in Wickham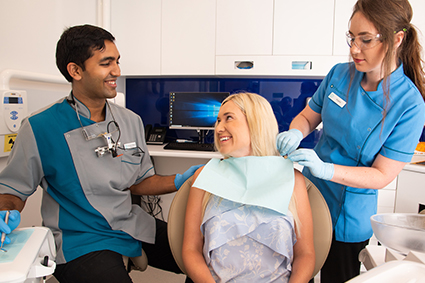 Going to the dentist is something that can make a lot of people feel anxious enough to avoid their dental checkups completely. We understand that a fear of the dentist and past experiences can impact your outlook on seeing a new provider or scheduling necessary treatment. Dr Malesu (Dentist) and his team are committed to ensuring an enjoyable and relaxing experience every time your family steps through our front door.
Changing Your Perception of Visiting the Dentist
We work at your own pace and strive to educate patients about their oral health conditions so that they feel better equipped with the tools they need to keep their smiles healthy. By providing a variety of options and relaxation choices, you can rest assured that your comfort will always come first!
Sedation and Analgesia
To prevent tooth sensitivity or discomfort during your procedure, we offer a variety of pain relief options ranging from a numbing gel that can be applied topically to inhalation analgesia (sedation dentistry) that creates a relaxing sensation throughout your entire body. If needed, a conscious oral sedative can also be prescribed.
How We Can Help
During your visit or upcoming consultation, we invite you to share your concerns and priorities with us so that we can customise a treatment plan with relaxation techniques incorporated into your upcoming care. By ensuring a positive experience, we can help you and your family keep your smiles healthy and minimise the extent of treatments needed in the future.
Book a Consultation Today
We're open seven days a week (including some evenings) to accommodate your busy schedule. Feel free to request a consultation with our experienced dental team to find out how we can help you overcome your moderate to severe dental phobia!

7 Pearls Dental | (02) 4077 3821