TMJ Treatment in Wickham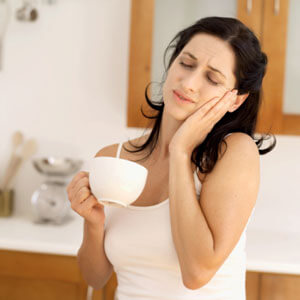 Your temporomandibular joint or TMJ is the hinge area where your jaw, along with associated muscles and ligaments, attach just in front of your ear. The TMJ is responsible for thousands of movements per day, whether you're talking, laughing or chewing.
An overused or dysfunctional TMJ joint can lead to chronic pain or TMJ disorder (TMD).
What Causes TMJ Disorder?
Before we can treat your TMJ pain, we need to diagnose the cause. Here are three of the most common causes:
Sleep Apnoea: Undiagnosed sleeping disorders may be the contributing factor to your jaw pain, particularly if you have other symptoms of sleep apnoea.
Teeth Grinding/Bruxism: If you're a chronic teeth grinder that will lead to a gradual overuse of your jaw joints. Excessive tension on your TMJ will take a toll on your muscles and ligaments.
Stress: Elevated levels of stress can lead to tension throughout your body, including your jaw.
Some of the most common symptoms of TMD include
Popping or clicking noises when you open and close your mouth
A limited range of motion
Earaches
Headaches or migraines
Jaw stiffness
Flat, worn or sharp teeth
Sore jaw, neck, shoulders or back when you wake up in the morning
Broken dental work
Jaw deviation from side to side when opening/closing
Chronic stress or a stressful lifestyle
During your examination, we'll assess your teeth, jaws and personal history to identify the likely cause of your TMJ discomfort. Then we can determine the most appropriate type of non-surgical therapy to relieve your pain and improve your condition.
Most people think of facial injectables as being a method for fighting wrinkles and reducing the effects of ageing, but they are also increasingly used to alleviate pain. Here's how they work: facial injectables relax the TMJ muscle which in turn releases tension associated with grinding/clenching.
Made out of clear plastic, a TMJ night guard serves as a protective barrier between your upper and lower teeth. This appliance prevents your TMJ from completely contracting and tightening. To get started, we just need to take an impression of your teeth.
In addition to wearing your bite splint or a night guard, there are a few other ways to reduce your TMJ flare-ups and the pain they cause. Here are some things to keep in mind:
Avoid chewing gum or eating firmer-textured foods, as this may strain your joint.
Make conscious observations as to your jaw's resting position throughout the day; remember "lips together, teeth apart".
Alternate a warm and cold compress on the side of your joint pain to reduce swelling.
Take over-the-counter anti-inflammatories as directed.
Frequently Asked Questions
Book an Appointment
Contact us today to schedule an appointment!
CONTACT US
* Any surgical or invasive procedure carries risks. Before proceeding, you should seek a second opinion from an appropriately qualified health practitioner.

TMJ Treatment Wickham, Newcastle, Hamilton East, Newcastle West NSW | (02) 4077 3821