Veterans and Child Benefit Scheme
Department of Veterans' Affairs (DVA)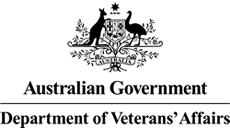 The team at 7 Pearls Dental are delighted to accept Department of Veterans' Affairs (DVA) card holders.
If you are a card holder of a Department of Veterans' Affairs card, you may be eligible to a range of dental benefits, including routine cleans, x-rays, fillings, crowns and dentures, depending on your cover. Eligible veterans can access a range of dental services with little to no out-of-pocket expenses.
DVA Dental Eligibility
Gold card holders: If you hold a gold card, the DVA will fund most dental services, provided they are deemed clinically necessary. These include, but not limited to, fillings and crowning of teeth and construction of dentures.
White card holders: If you hold a white card, dental treatments can only be provided if they are related to your accepted disabilities. Certain treatments may require certain approval or pre-approval. If you have any questions, it is best to ask one of our friendly 7 Pearls Dental Dentist for advice.
To Access These Dental Services
7 Pearls Dental are proud to provide dental services to DVA Gold and White Card holders, so it's as simple as making an appointment.
As levels of cover differ, it is best to check with your dentist prior to treatment beginning to make sure you are fully covered or aware of any additional costs.
Let us know that you're a DVA card holder when you arrive for your appointment. We'll talk you through what is covered and provide a record for your reference.
What's Covered
Between gold and white card holders, the level of cover differs. However, on average, dental services like hygiene appointments, fillings and crowns are covered.
Any dental treatment that you will require will depend on the assessment and clinical meed which will be discussed with you by your 7 Pearls Dentist.
Services such as dentures are covered, but limits do apply, so check with your dentist. Your DVA card will cover the cost of most treatments, however, there are annual limits for high cost items such as bridges and crowns.
Our highly-trained team ensures that patient comfort and high-quality care in a professional and caring environment is a priority. Our dentist enjoy working with members of community of all ages.
University Students
7 Pearls Dental care that our patients have the best access to our treatments, so we offer a 10% discount to all University Students who are able to present their Student Identifications.

Child Dental Benefit Schedule
The Child Dental Benefit Schedule (CDBS) provides eligible children with access to a benefit of $1000 for eligible dental services over a two (2) calendar year period.
The CDBS provides individual benefits for a host of dental services including, but not limited to, examinations, hygiene visits, x-rays, fissure seals, fillings and extractions. Benefits however, are not available for orthodontics or cosmetic procedures, and cannot be paid for any services provided in a hospital setting.
As the CDBS is means-tested, it requires the Family Tax Benefit Part A or relevant Australian Government payment.
Here at 7 Pearls Dental, we Bulk Bill the CDBS scheme, and there will be no out-of-pocket expenses providing there is a remaining balance present.

7 Pearls Dental | (02) 4077 3821