Meet the Team
At 7 Pearls Dental, our team is committed to providing a positive experience for each of our patients. We are always ready to welcome you with a smile and love to get to know you, understanding how best to help you and what your goals are. We look forward to meeting you!

Jacquelene, Dental Assistant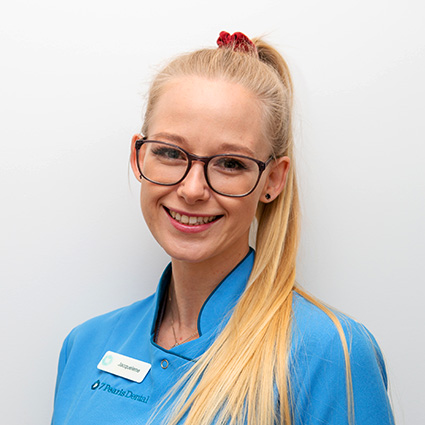 For Jacquelene, it's fulfilling to see patients, who come in with a problem, leave without one-and with a smile on their face. She is particularly passionate about providing comfortable care that helps patients enjoy optimal oral health.
Jacquelene is always learning to stay abreast of the latest in dentistry.
In her spare time, she likes to adventure in the outdoors and garden.

Emily P, Dental Assistant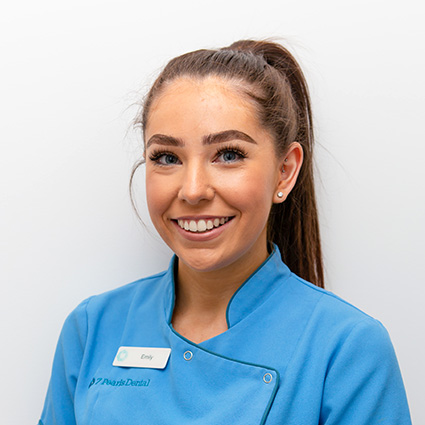 Emily was inspired to become a dental assistant after having orthodontic work done and seeing her smile transform. She possesses a Certificate 3 in Dental Assisting.
One of the most fulfilling aspects of Emily's job is seeing people leave happy with their teeth.
Outside the practice, Emily likes to read, spend time with family, go to the beach and play with her dogs.

Casey, Dental Assistant After working in a profession that didn't allow her to interact and make a difference in the lives of people each day, Casey knew a career change was needed-and dental assisting was the perfect fit. Now, she's able to work with our patients and help them have an incredible experience each and every day-something she very much enjoys.
Casey is currently studying to complete her Certificate 3 in Dental Assisting, which she will obtain soon.
At 7 Pearls Dental, one of her favourite things is seeing patients beam after a treatment and having the privilege of supporting them along their journey to proper oral health.
Outside of the practice, Casey enjoys walking her dogs and spending time with loved ones.

Laura, Dental Assistant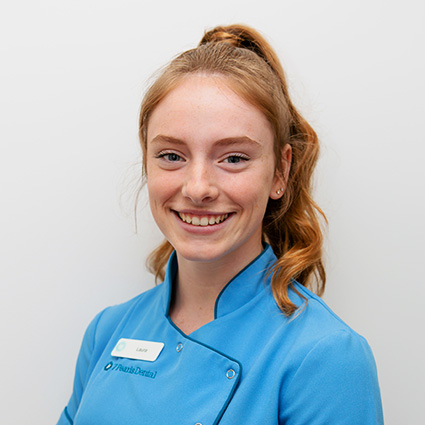 Growing up, Laura always enjoyed going to the dentist. Never once did she guess she would one day make a career of working in one! As soon as she discovered how much she enjoyed helping others as a dental assistant, she blended her passion for dentistry with the natural ability of helping others feel comfortable in a typically high-anxiety setting.
Laura is currently studying to receive her Level III certification in dental assisting.
Outside of work, she enjoys HIIT training and is extremely active. She also loves to spend time on the beach.

Kylah, Dental Assistant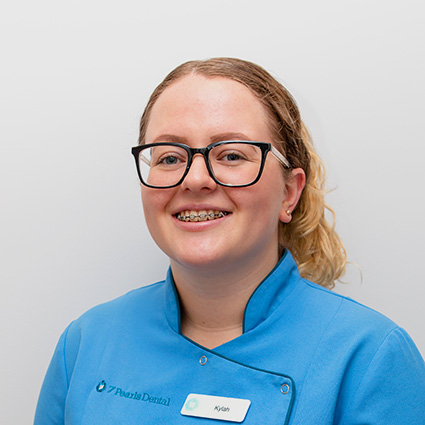 Kylah experienced the power of dental care when she was younger and received orthodontic treatment to straighten her smile. When her care was done and she could smile confidently, she knew she wanted to help others achieve the same confidence, ultimately making a career as a Dental Assistant the perfect fit.
Kylah is currently studying to obtain her Certificate II at TAFE, and will be completing her credentials at the end of 2021.
One of her favourite parts about working at 7 Pearls Dental is helping patients leave with a big smile on their face, knowing that she contributed to them having a pleasant experience.
Outside of the practice, Kylah enjoys playing with her cats and cooking. When she's not studying, you can find her catching up on binge-worthy Netflix shows or playing video games. She looks forward to welcoming you into our care.

Bella P, Dental Assistant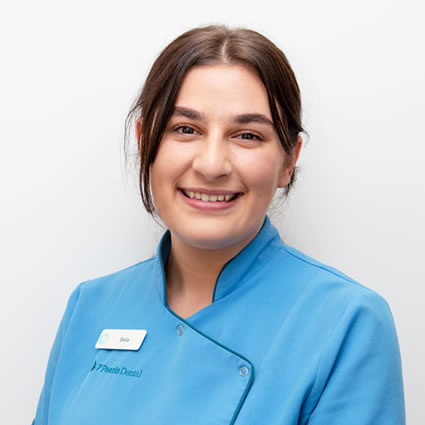 After finishing school, Bella took a gap year and travelled around Europe. She then discovered her love for dentistry when she began studying oral health therapy at the University of Newcastle. Originally Bella wanted to study to be a midwife but found herself to be too empathetic on the job.
One of Bella's greatest strengths is she is very accommodating with patients and possesses a kind nature. Bella demonstrates great compassion as a dental assistant and is able to put patients at ease and ensure they have a positive dental experience.
In her spare time, Bella enjoys learning how to cook Italian food with her dad and nonna. She also enjoys dancing and mentoring others who perform in various concerts and musicals. Bella also loves to travel when she can.

Richelle, Receptionist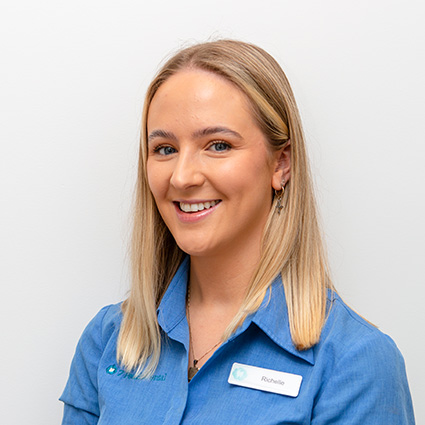 Richelle thrives on organisation and helping others. She ensures that patients feel welcome when they enter the practice, and we couldn't be happier to have her as a member of our team.
Richelle is passionate about traveling and has visited a total 32 countries so far. She lived in London for two years working in cooperate and celebrity functions as well as managing a luxury health club.
Her biggest achievement thus far has been walking the Camino de Santiago trail from France to Spain totaling almost 900km by herself.
Richelle is certified yoga teacher and loves to help people through mindful movement. When she isn't working in the practice, you can find her on the beach with her border collie, Bailey. Get to know more about her when you visit us for your next appointment.

Book Your Visit Today
Contact 7 Pearls Dental today to arrange your appointment with us! All health funds are accepted, and we have a new patient special offer available.

7 Pearls Dental | (02) 4077 3821