Emergency Dentist Newcastle
Need Help Today? We Are Open 7 Days A Week!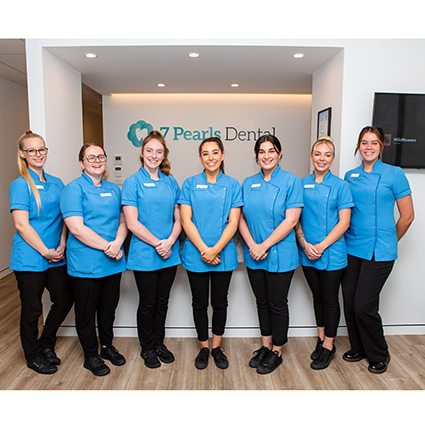 When you're in pain or need attention straightaway, our oral health providers are happy to assist you. From same-day denture repairs to emergency treatments, we're by your side to ensure fast relief.
General Dentistry

With preventative care, you can avoid more serious dental problems that would be costlier and more complex to address in the future.

Root Canal Treatment

Endodontic therapy is an important treatment used to save structurally sound teeth and avoid unwanted extraction.

Extractions

While it's our goal to help you preserve your healthy teeth as long as possible, there are instances where having a tooth removed may be in the best interest of your overall oral health.

Wisdom Teeth Extractions

When lack of space or infection is a concern, wisdom teeth are typically removed as a proactive measure to avoid complications such as pain or damage in neighbouring teeth.
Restorative Dentistry

If your smile has been damaged or doesn't quite look like you want it to, know that we have the options to help you reach your goals.

Children's Dentistry

Our family friendly dentist and team are committed to ensuring a positive experience for every child, keeping appointments comfortable and fun.

Sedation

We offer a variety of pain relief options ranging from a numbing gel that can be applied topically to inhalation analgesia (sedation dentistry) that creates a relaxing sensation throughout your entire body.

7 Days A Week/Emergency Care

If you're looking for a family dentist to treat your dental emergency, you'll be glad to know that we provide attentive care to people of all ages.

Emergency Dentist Newcastle
Call Us Today! (02) 4077 3821

7 Day Emergency Dentist in Wickham, Servicing Newcastle