Dr Emily Nadwie, Dental Surgeon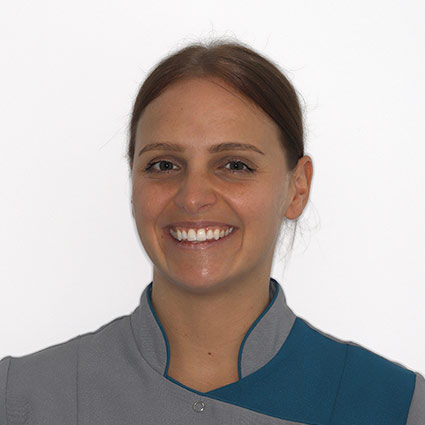 I have had dental treatments since I was 8 years old, including expansion appliances, braces (twice!), surgery, and complicated procedures for jaw disease. I know how it feels to be in the dental chair, and I vowed when becoming a dentist that I would create a positive experience for every patient, so that they leave happier than when they arrived."
Education and Experience
Dr Emily has worked and volunteered in dentistry since 2008, all across Australia, from Bega to Brewarrina, providing dental care to patients of all ages and cultures. "With more experience, my passion for quality care only continues to grow."
To prepare for her dental career, Dr Emily earned a Bachelor of Dental Science and a Bachelor of Clinical Science from Charles Sturt University, Orange NSW. She graduated in 2018.
Dr Emily's areas of interest include oral surgery and periodontics. She has participated in many hands-on continuing professional development courses in these fields. She also has experience managing temporomandibular joint disorders. "I've collaborated on cases with over 10 prosthodontic specialists, who have guided me through patient treatment and care."
Finding Fulfillment Helping Others
"The most fulfilling aspect of being a dentist is getting positive feedback from patients who say they will never see another dentist and that all their friends and family will be coming to see me!"
Dr Emily finds it gratifying to restore patients' ability to function and smile with confidence. For her, it makes the hard work worth it, every day.
In Her Spare Time
Outside the practice, Dr Emily loves going to the beach with her partner and two miniature dachshunds. She lives for food, so restoring people's ability to eat has something to do with this passion. Dr Emily stays active by playing sport three times a week. She also serves as a referee for a social basketball league with Urban Recreation.
Helping other dental professionals is important to Dr Emily. She works for the Dental Assistant's Association, where she trains and certifies students undertaking their Certificate III and IV in Dental Assisting.
Book an Appointment
Contact us today to schedule an appointment with Dr Emily!
* Any surgical or invasive procedure carries risks. Before proceeding, you should seek a second opinion from an appropriately qualified health practitioner.

Dr Emily Nadwie | (02) 4077 3821