Dental Clear Aligners at 7 Pearls Dental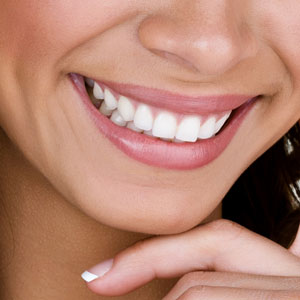 If crooked, gapped or misaligned teeth leave you feeling too self-conscious to smile, we can give you a smile that you'll be proud to show off.
At our Wickham dental office, we are offering "SmileInStyle" dental clear aligners by 7 Pearls Dental. Unlike conventional braces, these aligners are virtually invisible, allowing you to straighten your smile discreetly.
We utilise state-of-the-art 3D design software through digital scans of your teeth to create a customised treatment plan for you. From this customised plan, we use our high-quality 3D printer to print each aligner for you. There's very little delay and can have your aligners to you shortly after your orthodontic consultation. Since we print SmileInStyle aligners in house if you misplace or damage your aligner we can make a new one within a few hours for you.
How Do They Work?
Like other aligners, you wear our aligners for 22 hours a day, seven days a week. Just take them out when you eat or drink anything other than water. Your treatment may include several aligners with each aligner to be worn for roughly 10-14 days before changing to the subsequent aligner in the series. Each aligner you wear will gradually move the tooth about .2 to .25 millimetres per aligner. When your treatment is complete you will have a beautiful smile to show off!
Benefits of SmileInStyle Clear Aligners:
Eat what you want: Over the series of aligners you wear, your teeth will move to an ideal position. Another benefit of wearing clear aligners is you can remove them before eating so you can enjoy all of your favourite foods.
Enjoy greater comfort: Clear aligners are also comfortable. With traditional braces, the wires and brackets can rub against the gums, lips and cheeks, causing discomfort.
Keep your teeth clean easily: It's easy to keep your teeth clean with dental aligners because they are removable. You don't have to worry about getting food stuck in your braces. With fixed traditional braces, maintaining oral hygiene is more challenging.
What to Expect
The first step is coming in for a consult or full check and clean. Then we would take a few X-rays to make sure your gums and teeth are healthy. Once Dr Malesu (Dentist) thinks that everything looks good, and you are ready to proceed, we will take a scan of your teeth and would upload it to the software He then will physically plan out each step of your treatment plan.
The aligners are all made in-house , ensuring quality control and a high degree of personalisation. As we have a 3D printer in the office, Dr Malesu can print each of the model files and then use the vacuum press to get the retainer or the aligner onto the actual model. Then we trim the aligner or retainer to ensure a perfect fit.
Here's how the process would work:
Step 1: Free initial consult via Zoom.
Step 2: In-person visit to take a series of scans and photographs which will allow us to analyse your suitability and results. Once analysed, we can create a personalised treatment plan and discuss the costs and time involved.
Step 3: Virtual follow up appointment via Zoom to confirm your treatment plan, payment schedule and answer any remaining questions before we go ahead and order your aligners.
Step 4: In-person visit to fit your clear aligners once they're ready.
Step 5: Depending on your individual case, more visits and aligners may be required so we'll book you in for virtual or in-person follow up appointments as needed.
Frequently Asked Questions
It depends on the complexity of your case. If your particular situation is relatively straightforward, it may just take a few months. For a more challenging case, treatment time may be a few years.
Do I have to brush the aligners?
No, there's no need to brush the aligners. You can just rinse them under water after brushing your teeth.
Will I need to wear a retainer at the end of my treatment?
At the end of treatment, we provide a few options with retainers. We can provide you with a fixed retainer, which is a wire that goes on the back of the front teeth (top and bottom) and a clear retainer that you wear at night. The clear retainer keeps all the back teeth in place.
It's important to address the back teeth. If you don't, it will affect how your bite will work over time because teeth will move back into place within a few months. Wearing the retainers helps to protect your investment. We recommend that at a minimum, you wear a clear retainer at night.
Does insurance cover aligners?
It depends if you have orthodontic cover. If you do, you will have a degree of cover.
What happens if I lose or break my SmileInStyle clear aligners?
One of the key benefits of the SmileInStyle aligner by 7 Pearls Dental, is that if you lose or break one of your aligners, we can print and make a new one within a few hours for you.
What is the difference between SmileInStyle and other clear aligners?
The aligners are made of the same materials as that of Invisalign and hence meet the standard of safety to achieve the best results for your teeth and you. There is no compromise in quality or care at our when using our branded clear aligners. There are also other added benefits to utilise our 7 Pearls Dental SmileInStyle Clear Aligners compared to Invisalign. To learn more schedule a consult today!
Schedule A Consultation Today!
Take that first step towards a straight and beautiful smile. Contact our dental office today to schedule a consultation for dental clear aligners at 7 Pearls Dental!
* Any surgical or invasive procedure carries risks. Before proceeding, you should seek a second opinion from an appropriately qualified health practitioner.

Dental Clear Aligners Wickham, Newcastle, Hamilton East, Newcastle West NSW | (02) 4077 3821